Club Premier Plan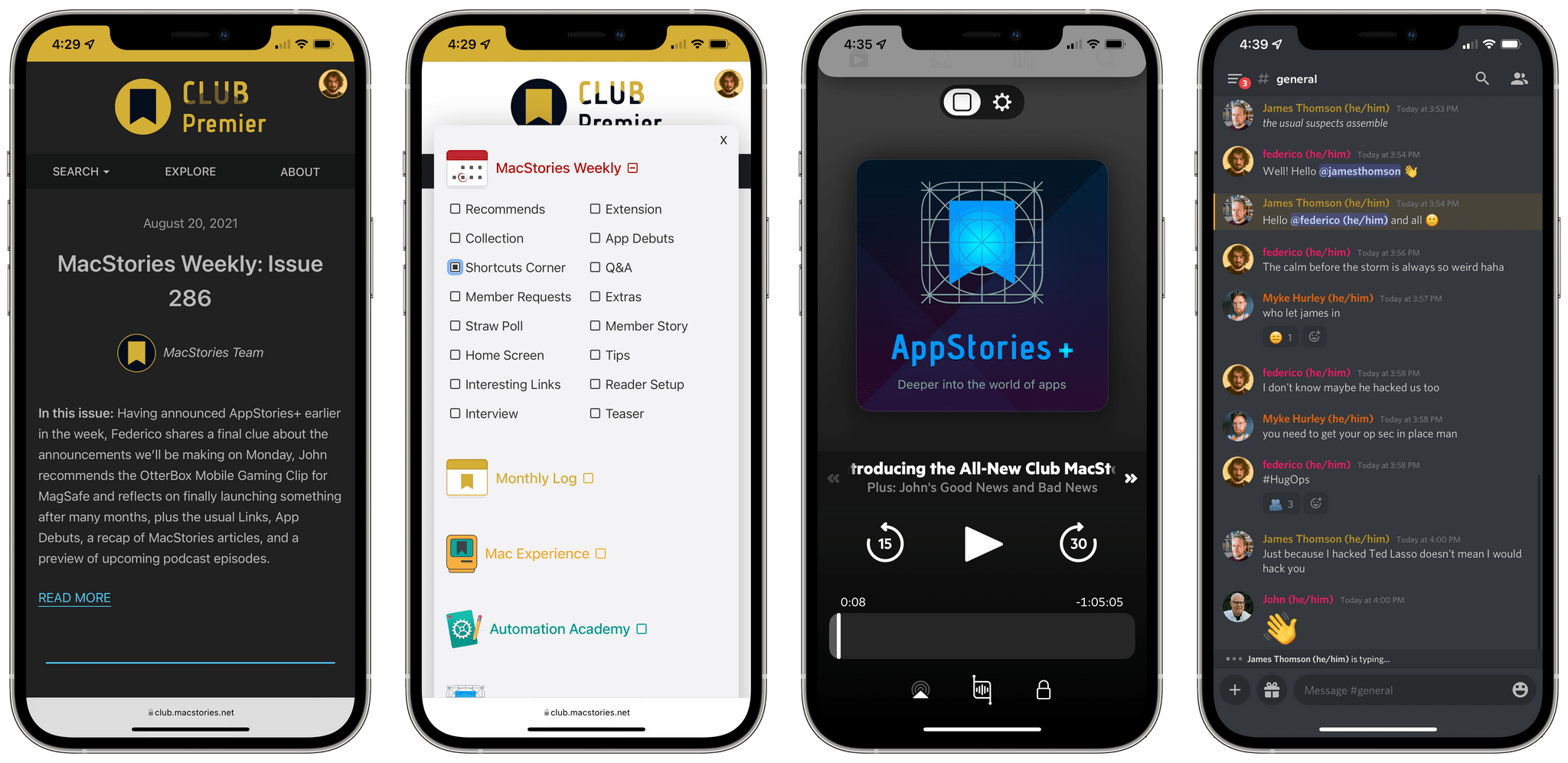 Club Premier is the ultimate Club MacStories experience that combines everything from our Club MacStories+ membership with a subscription to AppStories+ for $12/month or $120/year, a fantastic value compared to purchasing the subscriptions separately.
Everything from Club MacStories+ with AppStories+
In addition to the benefits enjoyed by Club MacStories and Club MacStories+ members, Club Premier members will receive AppStories+, a subscription-only version of our weekly podcast exploring the world of apps hosted by Federico Viticci and John Voorhees, which adds the following benefits:
Extra subscriber-content every week
No ads
Earlier release most weeks
A high-bitrate version of every episode
Full-text search of show notes for past episodes
With Club Premier, MacStories fans get everything we offer to subscribers at the best possible price. It's a terrific value and the best way to stay up-to-date on apps, automation, and more across all of Apple's platforms.