About AppStories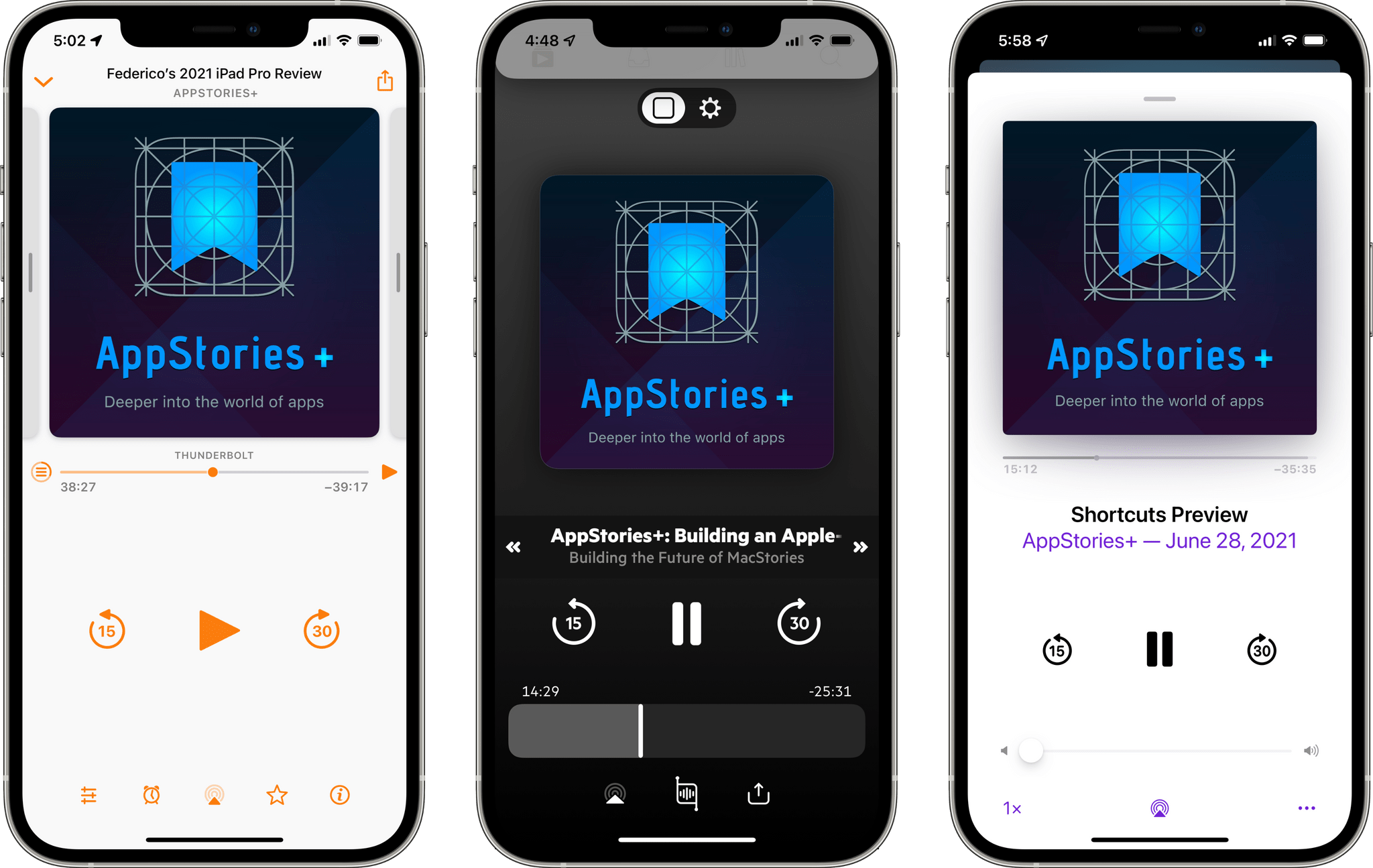 AppStories is a podcast production of MacStories, Inc. co-hosted by MacStories' Editor-in-Chief, Federico Viticci, and MacStories' Managing Editor, John Voorhees. Each week, Federico and John discuss their favorite new apps, noteworthy updates, and app discoveries, dive into the stories and people behind the apps they love, and explore the social and cultural impact of apps and Apple's App Store.
The show was launched in 2017 as a free, ad-supported podcast and will continue to be offered in that format. However, since 2021, we've also offered AppStories+, a subscription-based, premium version of AppStories that adds the following perks for listeners:
Extended episodes. More of the show you love every single week, with extended versions of our weekly episodes.
Episodes are delivered a day early (with the very occasional exception of times when we are under a press embargo that dictates when we can release an episode).
Ad-free. Enjoy AppStories uninterrupted by advertisements.
Full search and filtering of the show notes for our back catalog of episodes using the same searching and filtering engine enjoyed by Club MacStories+ and Premier members.
High-bitrate audio. AppStories+ is delivered at 192 kbps for superior sound quality.
AppStories+ is available as a $5/month or $50/year subscription or as part of a Club MacStories Premier subscription for $12/month or $120/year, which is the best value we offer for those who want all of the extra app content we create at MacStories as well as access to the MacStories Team in our Club Discord.
To learn more about the exclusive content and Discord community offered as part of a Club Premier subscription, please visit our Club Premier Plan page.