AppStories+ Plan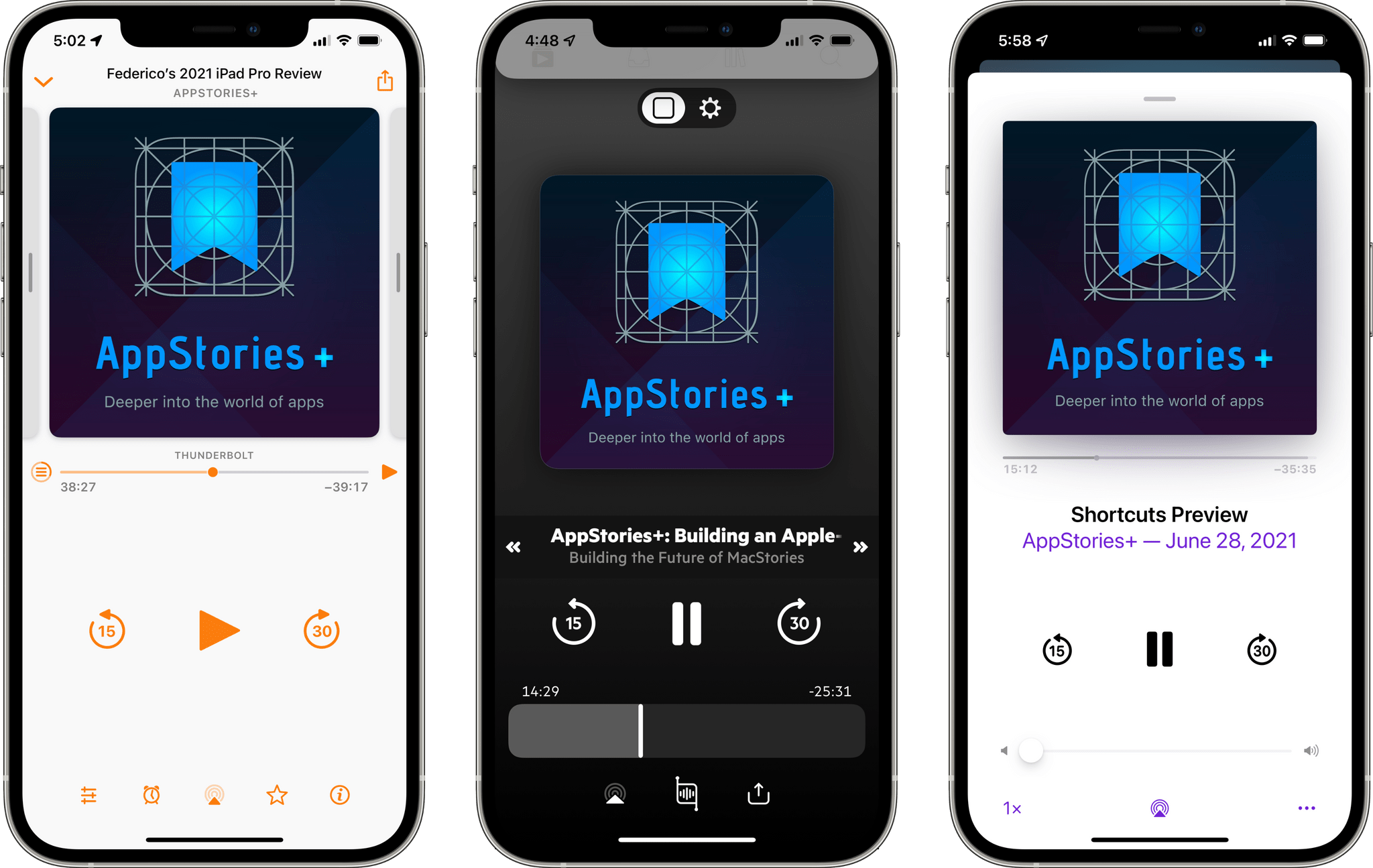 AppStories+ is an extended, ad-free version of AppStories, the podcast that Federico Viticci, MacStories' Editor-in-Chief, and John Voorhees, it's Managing Editor, have hosted together since 2017. The show, which covers the world of apps and their influence on our culture is also delivered early and with high bitrate audio.
Each episode of AppStories+ will include more of the show you love, with longer episodes that expand on weekly topics, explore additional apps we're using, and cover of current app events and what's happening at MacStories.
AppStories+ episodes are delivered ad-free a day earlier than the free version most weeks (Sunday U.S. time), allowing you to listen before everyone else or make sure you're ready to start your week with the show. It doesn't happen often, but occasionally we will be unable to release an episode early due to product review embargoes or similar constraints.
The all-new AppStories website is built using the same technology that underlies Club MacStories. For AppStories+ subscribers who are also Club Premier subscribers, that means you'll be able to search and filter episodes and show notes the same way Club members can search and filter Club content.
Finally, AppStories+ is delivered at 192 kbps, which is higher than the bitrate of the free version. Both shows are distributed as MP3 files, so they are not lossless, but the AppStories+ version is better in quality than the free version, providing a superior listening experience.
---
With expanded content delivered early and ad-free at a higher bitrate, AppStories+ is the best version of AppStories every produced.